A-tisket, a-tasket, a green and yellow basket… These baskets and totes aren't limited to just two colors. Carry your goods in style, whether at the farmers market or the supermarket (which may charge for paper bags in your community). We proudly represent the City by the Bay, so Maptote's San Francisco grocery tote is a hit with us. Ferry Plaza, here we come. Left your heart in some other town? No problem — there are dozens of other locales, all printed on 100-percent natural cotton. $17, at Maptote.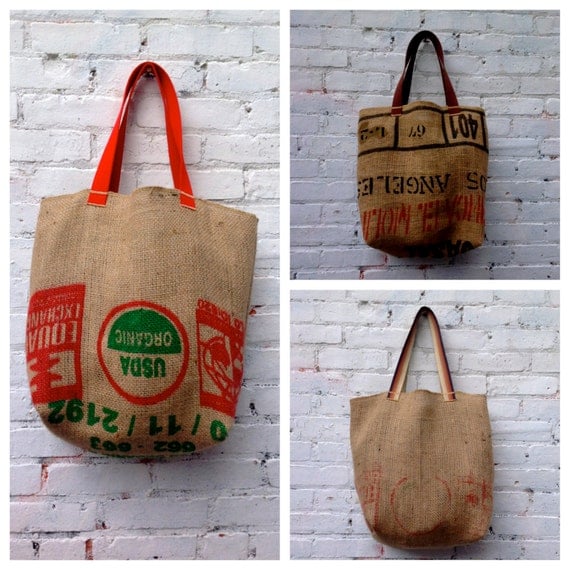 We've been loving the look of burlap. Here's one more earthy delight: totes from upcycled coffee bean sacks. The fabric has traveled the world, but the bags are handmade in the U.S.A. $20, from the Etsy shop of ApRi.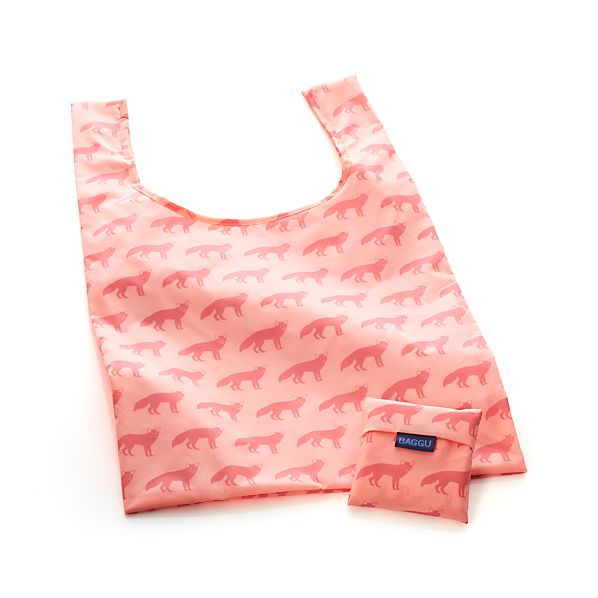 Crate and Barrel's Baggu bags are oh-so charming (foxes, ostriches, elephants and alpacas), but they get right down to business when it comes to hauling groceries. They're said to be able to hold 50 pounds worth of goods, then fold neatly into a 5-inch pouch. $9.95; crateandbarrel.com.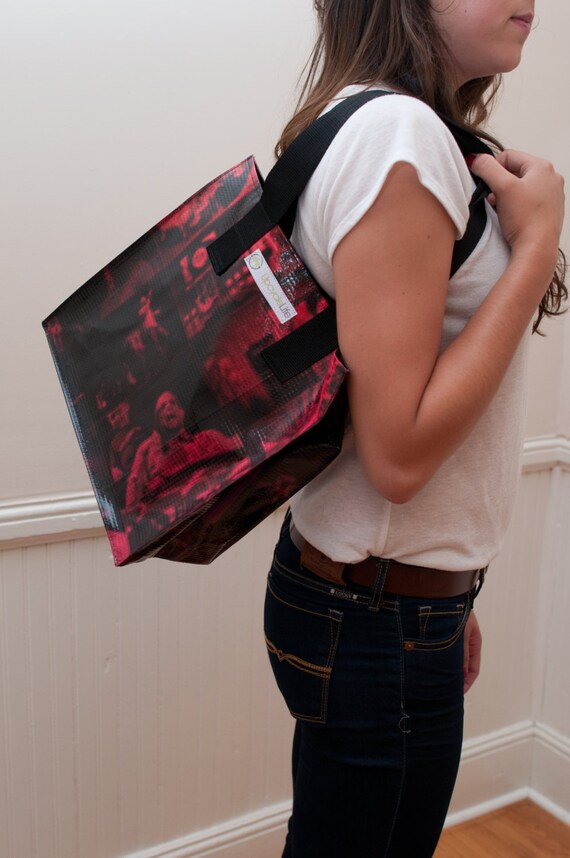 What do billboards do when their time in the sky is done? Some show off in a more down-to-earth fashion. UpcycleLifeNC transforms the durable vinyl into chic grocery totes. $10, from UpcycleLifeNC's Etsy shop.
Reisenthel's market tote boasts a strong, lightweight aluminum frame supporting a range of elegant patterns and colors. It'll be your go-to partner for farmers market trips; like a good shopping buddy, it will help you keep track of your keys and such (by way of a zippered pocket). $39.99 at Container Store, or find other vendors at reisenthel.com.